Pony up people, because this is one Harry hairy situation. 
Rob Lowe appeared on "The Late Late Show With James Corden" Monday night with a tale about his relatively new neighbor, Prince Harry, who lives in his Montecito community in Santa Barbara, California. 
"I just ran into your countryman, the English treasure Prince Harry, at the stoplight 10 minutes ago," the actor told Corden during the show. "He lives about a mile from me. Um, he's been very reclusive. Seeing him in the neighborhood is like seeing the Loch Ness Monster, and I finally saw him. I finally saw him driving his car." 
The "Parks and Recreation" actor then added, "I may have a scoop" — and reported that the Duke of Sussex seemed to be sporting a new hairdo.
"It was very, very quick — don't totally quote me on it — but it looked like he's wearing a ponytail," Lowe told Corden. "I'm just saying. It looked to me ― as a casual observer ― that his hair had grown very long and was pulled back very tightly by what I can only assume was a ponytail."
Corden, who is good friends with the Sussexes and even performed at their royal wedding reception, kindly put Lowe in his place. 
"I'm certain that isn't true," the television host exclaimed with a smile and a laugh. "Do you know what I think's happened? I think you didn't see Prince Harry."
Lowe continued to insist it was the duke. 
"Oh no, it was him. Because I have to say, I followed him to the house to see if the car went in," he added with a smile. 
The verdict? Most likely false.
Considering the duke was still sporting shorter hair during a Beverly Hills shopping trip on Dec. 20, we're going to side with Corden on this one. 
An Archewell spokesperson did not have an on-the-record comment for HuffPost on Tuesday. 
Lowe does seem to have a certain thing for commenting on British royal family members' hair, though.
Back in 2019, the actor made disparaging remarks about Prince William's hair loss during an interview with The Telegraph. When the publication asked Lowe if he considered himself more or less vain than British men, he responded with a few choice words.
"That's a low bar. Can we talk about William?" he replied before launching into a discussion of what he called the prince's "traumatic" hair loss. (Traumatic for Lowe, that is.)
"I mean, the future king of your country let himself lose his hair! So when I say British men set a very low bar…" he trailed off. "Honestly, one of the great traumatic experiences of my life was watching Prince William lose his hair. He's going to be the fucking king of England!"
Just a few weeks later, Lowe walked back his comments during an appearance on the British TV show "Good Morning Britain."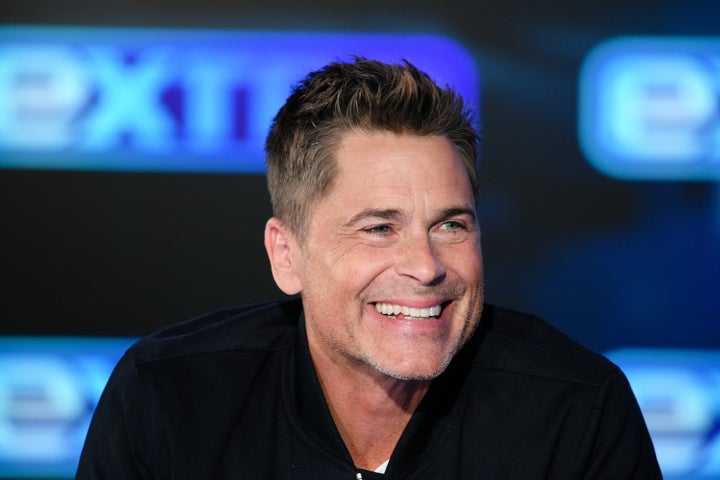 "My point was, here's a guy who is fully comfortable in his own skin, then on the other side of the coin, you have me," Lowe said. "I can't even watch another guy go bald without being even more narcissistic and wanting to plug in the Propecia into a drip into my own." 
He added that the comments were "literally me slagging my own insecurity and narcissism" and said of William: "He's a stud, I love him. He's awesome."  
Calling all HuffPost superfans!
Sign up for membership to become a founding member and help shape HuffPost's next chapter